If you need to travel to India, then one of the most sacred places you must visit is the "Lord Venkateswara" temple in Tirumala. This "Kaliyuga Vaikuntam" (home of Lord Vishnu in the last of the 4 yugas as described in the Indian scriptures) is located in the state of Andhra Pradesh, India. If you go into details, this hill town is located in the Chittoor district.
It's a major pilgrimage centre for Hindus and is situated 26 kilometres (16 mi) north of Tirupati, 86 kilometres (53 mi) north-east of Chittoor, 160 kilometres (99 mi) north-west of Chennai and 573 kilometres (356 mi) south-east of Hyderabad.
I already narrated, my travel story to tirumala and tirupathi in 2010, with scenic photographs. It's a common practice in our house-hold to visit the "Balaji Temple" (Lord Venkateswara is also known by that name) once in every year. I recently visited this pilgrimage cum tourist spot in Dec, 2012 with all my family and 3 aunts. But due to health reasons, I was not able to blog my travel story at that time.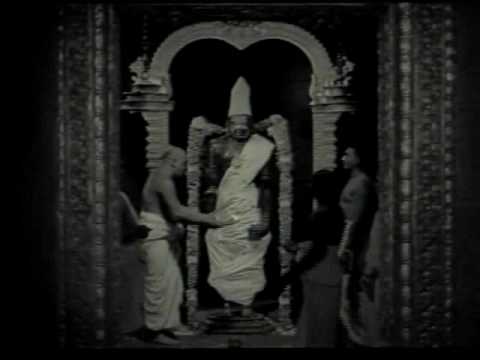 But in Feb, 2013 I was married to "Venuka" and the Kalyanam seva was due in Tirumala. You can read my blog article on how I booked my seva tickets and accomodation tickets from Visakhapatnam.
We planned to stay on Tirumala hills for 2 days and then visit the local temples in Tirupathi, the next day. So we started our journey on 1st Sep by boarding the Tirumala Express. As on date the train starts at 14.00 hrs. I took some pictures of the railway station.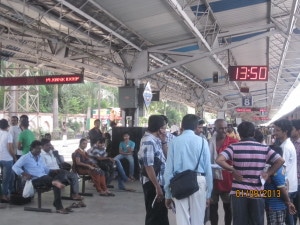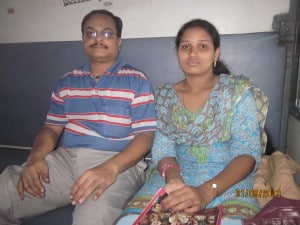 The total travel time from Visakhapatnam to Tirupathi is about 15 hrs by train. The air travel time takes approximately 2 hours en-route Hyderabad. The total distance covered is around 785 kilometers by train. 
Our group included 4 of us ( which included my parents, myself and my wife). The journey was smooth except for the climate. Though it was rainy season in India, it was like hot summer. We time-passed our time by reading newspapers and magazines. There were also lot of vendors selling domestic eatables. Since I'm a fan of such items which are not available at home, I tasted many.
Once we reached just before Vijayawada, we had our dinner. It was almost 8.00 pm in the night. I went to bed immediately after taking my medicine.
The train was supposed to reach Tirupati by 5.00 am in the morning. But due to some delay we reached only by 6.30 am. As I already told you the "Samaikyandhra bandh" which was against the Telangana agitation in the State has brought all the daily services to halt.
So we had to hire an auto from the Railway station to Alipiri ( which is also known as Balaji Bus Station) to board the Tirumala bus. This bus price costs Rs 41/- (or almost $1) from Alipiri to Tirumala top. The whole journey is picturesque with the scenic beauty of the hills. It always advisable to sit on the left side as you can see the valley.
Once we reached Tirumala (by 8.00am), it was time to check for our tirumala accomodation. In order to check-in our rooms we must first report at the CRO(Central Reception Office), Tirumala. Presently this office is located very close to the Tirumala Bus station. (Earlier in Dec, 2012 it was moved to a different place).
We were allotted the "Panchajanyam Guest House" which costs Rs 500 daily. We need to do a little walk backwards in order to reach the guest house. This accomodation centre is almost 5 storeys high. We were allotted room nos. 128 and 204. (So this was the ground floor and the next above).
We immediately had breakfast and then went to the tonsure halls (place where we give our hair as prasadam to Lord Venkateswara). Luckily this task was finished very quickly as the "Q" we were standing in was less. My father believed it was the grace of Balaji, as some other people had to stand for 4 hours.
In the afternoon, by 12.30 pm we reached the "Lord Varaha Narasimha swamy" temple which is close by to the main idol. It is located on the shores of a temple pond, called the Swami Pushkarini, to the north of the Tirumala Venkateswara Temple. Pilgrims should first worship Lord Varaha and then Lord Venkateswara. We had to take an auto which cost us Rs 80, as my feet were feeling numb due to diabetes.
Immediately afterwards we went to the Vaibhavotsava Mandapam near the main temple to sit for the "Vasanthotsavam" seva which we have booked earlier. Since we were early we could also watch the earlier seva, "Arjitha Brahmotsavam". I was unable to sit properly on the floor due to the earlier reason. Luckily an elderly lady suggested me to sit on a nearby wooden item which was little comfortable.
After completion of the seva by 4.00pm we had to go to the "Supadham" gate in order to see the "Balaji" idol of the main temple. Through this gate the queue is cut short to some extent. But after a while we were mixed with the free darshan people. But in an hour, 5.00pm we were able to see the godly gracious "Lord Venkateswara".
After that we retired to our rooms, though my parents went to TTD annadanam counter nearby the main temple. Every day nearly 60,000 devotees are availing the free Annaprasadam under the scheme in Matrusri Tarigonda Vengamamba Nithya Annaprasadam Complex.
So this was my Day-1 diary of my visit to the pilgrimage centre of Tirumala.